Realme Malaysia is churning out the teasers for the upcoming Realme C11 – a gaming phone on a budget and the first to use the yet-to-be-announced MediaTek Helio G35 chipset. The company revealed some details on the chipset, but they were not what we were hoping for.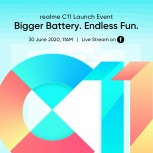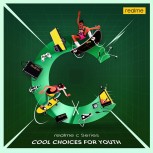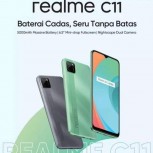 Realme C11 teasers
It's a 12nm chip, same process node as the Helio G70 used in the Realme C3. However, the octa-core CPU in the G35 will use the old Cortex-A53 cores. While the post claims a maximum clock speed of 2.3 GHz, single core performance won't be inspiring unless there are big Cortex-A7x cores in there.
The G70 has two A75 cores, for example, plus six A55 cores, which are already faster than the A53 (18% higher single-threaded peformance, up to 38% faster in floating point and SIMD code).
Another teaser post is claiming a "bigger battery" without offering a point of reference. Presumably it's the C3, which has a 5,000 mAh battery. However, rumored specs from yesterday claimed that the C11 will also have a 5,000 mAh battery.
There's another post with a short teaser video. The phone will be unveiled on June 30 at 11AM and there will be a livestream for those who want to watch. And note that while it's Realme Malaysia doing the teasing, the event should be about the global launch of the C11.
The Realme C-series has been quite successful – since its introduction in late 2018 the affordable line-up has reached 13 million users.