MediaTek unveiled an improved version of its flagship 5G chipset dubbed the Dimensity 1000+. It's based on the same core hardware as the Dimensity 1000, but it features multiple enhancements that seem tailor-made for a gaming phone.
The 1000+ chip supports 144Hz screens with a maximum resolution of 1080p+ (with aspect ratios of up to 21:9). The MiraEngine is tasked with enhancing SDR video and converting it to HDR10+.
MediaTek developed 5G UltraSave to reduce power usage of the modem. It has a low and a high bandwidth modes and it dynamically switches between them, depending on what apps need. This allows it to cut power use by up to 32%.
When the modem goes full throttle, it can aggregate two 5G sub-6GHz links and deliver 4.7Gbps downlink and 2.5Gbps uplink speeds. Also, on dual SIM phones both SIM cards can connect to 5G. VoNR, Voice over New Radio (aka 5G) is also supported. The modem can also seamlessly switch between 5G and 4G depending on connection quality.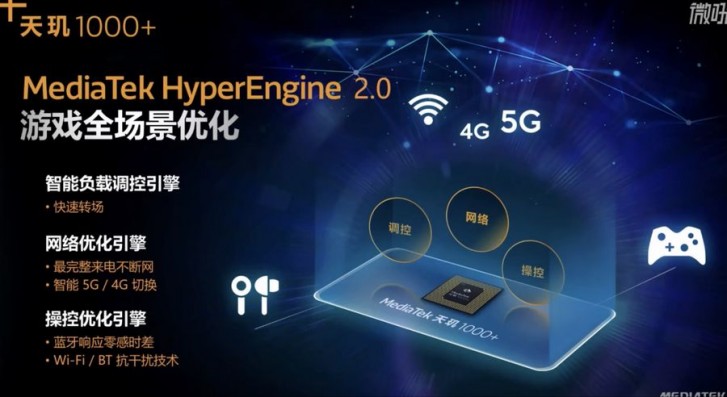 Then there's the HyperEngine 2.0. This one is in charge of the whole chipset and scales the CPU and GPU frequencies, it manages the RAM too, all to ensure the best performance. Every wireless connection (from 5G to Bluetooth) also falls in its purview.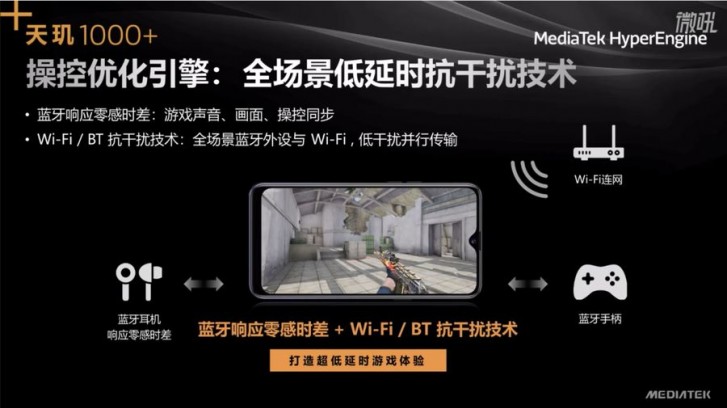 The chipset minimizes the latency of Wi-Fi and Bluetooth links and features "anti-jamming" technology that should make it resistant to interference. This is vital for gaming as it will allow players to use Bluetooth controllers and headphones.
iQOO already announced that it's building a phone with the MediaTek Dimensity 1000+. It didn't reveal anything about the phone itself, but being highlighted at the chipset's unveiling suggests that it will make the best of its 144Hz screen and 5G connectivity magic.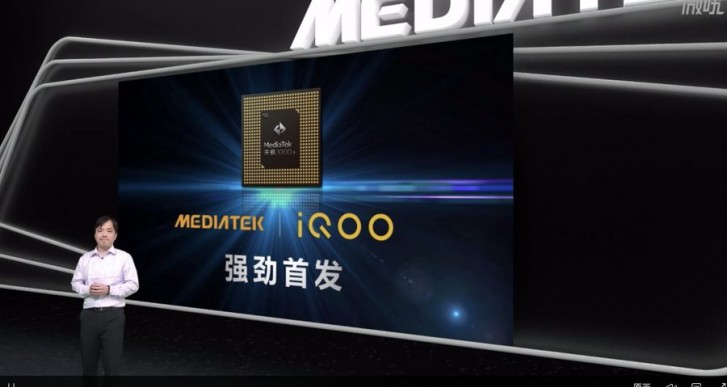 Like the vanilla version, the Dimensity 1000+ is a 7nm chip with four Cortex-A77 cores and four A55 cores and features a Mali—G77 MP9 GPU. The memory controller supports LPDDR4X in quad-channel mode.